Sale
Bering Optics Super Yoter C, 640X480 50mm Clip-On/Monocular Thermal Imaging Scope*Current lead times 2-4 weeks*
Description
The Bering Optics Super Yoter C Clip-On/Monocular Thermal Imaging Scope gives the user the ability to scan for heat signatures as a handheld monocular and/or harvest your quarry as a clip-on attachment. This thermal optic can be adapted to fit virtually any day optic with objective sizes ranging from 24mm to 64mm in diameter.  Just clip-on and go or simply convert to a handheld scanner in seconds. With the ultra-compact design and rugged components, you won't want to leave home without it.
Features:
Superior for hogs and predator control at medium to long distances
2500 Yard human target detection
Rugged, compact and lightweight
Excellent performer in high humidity conditions
Mountable in front of scopes with lens diameters ranging from 24mm to 64mm
Optimal with 2.0x to 15.0x day time scopes
Can be used with heavy recoil weapons, including 30-06 Spring Mag., .300 H&H, .375 H&H
Convertible to the 4.0x – 16.0x hand held Thermal Scanner when coupled with a detachable eye piece
12µm Vanadium Oxide (VOx) 640×480 core with Manual calibration
Switchable image polarity: White Hot / Black Hot / Red Hot / Colored Hot
4 color options for each reticle pattern
Manual control of the image sharpness and screen brightness
Ability to center the screen with respect to the viewed reticle
Ability to save zeroing data of 4 gun profiles
Precise internal lens focusing mechanism
High resolution 1024×768 OLED Display
5V DC external power supply option via a Type-C USB port
Blind Pixel repair tool
Standby mode
Digital Compass
Inclinometer
Battery status indicator
Nitrogen purged
Video out
4 years warranty
***One attachment is available per purchase. Bering recommends attaching via the objective unless the user has a non-round day optic. You will need to supply NGI with the outside diameter of your day scope. Please use a caliper to get an accurate measurement. If additional attachments are needed for multiple scopes, contact NGI. They are $195 per additional  objective attachment.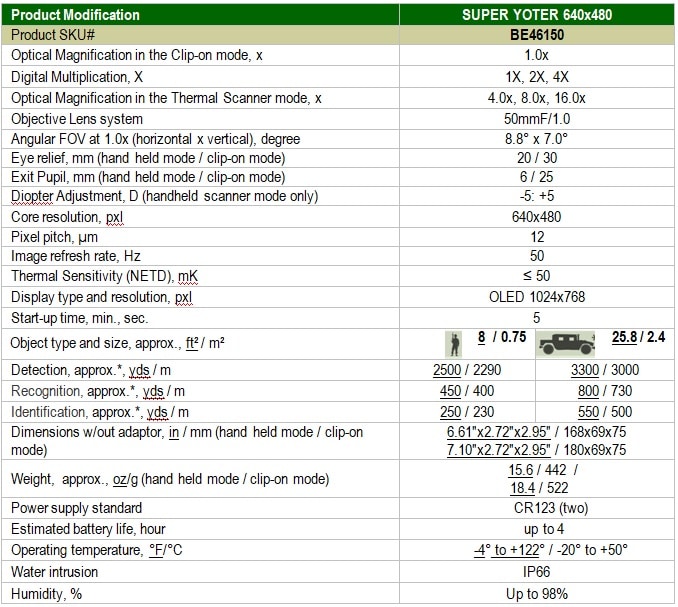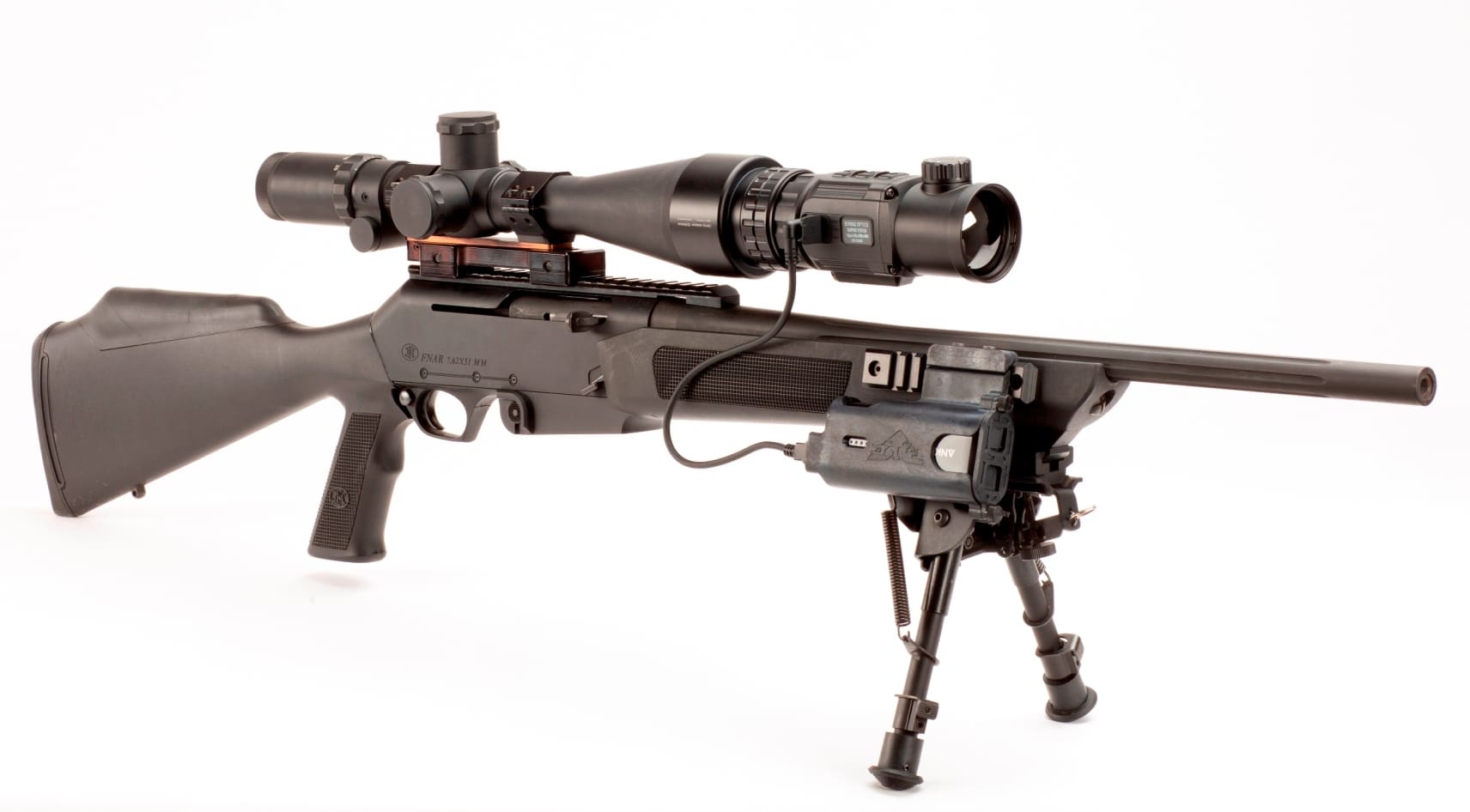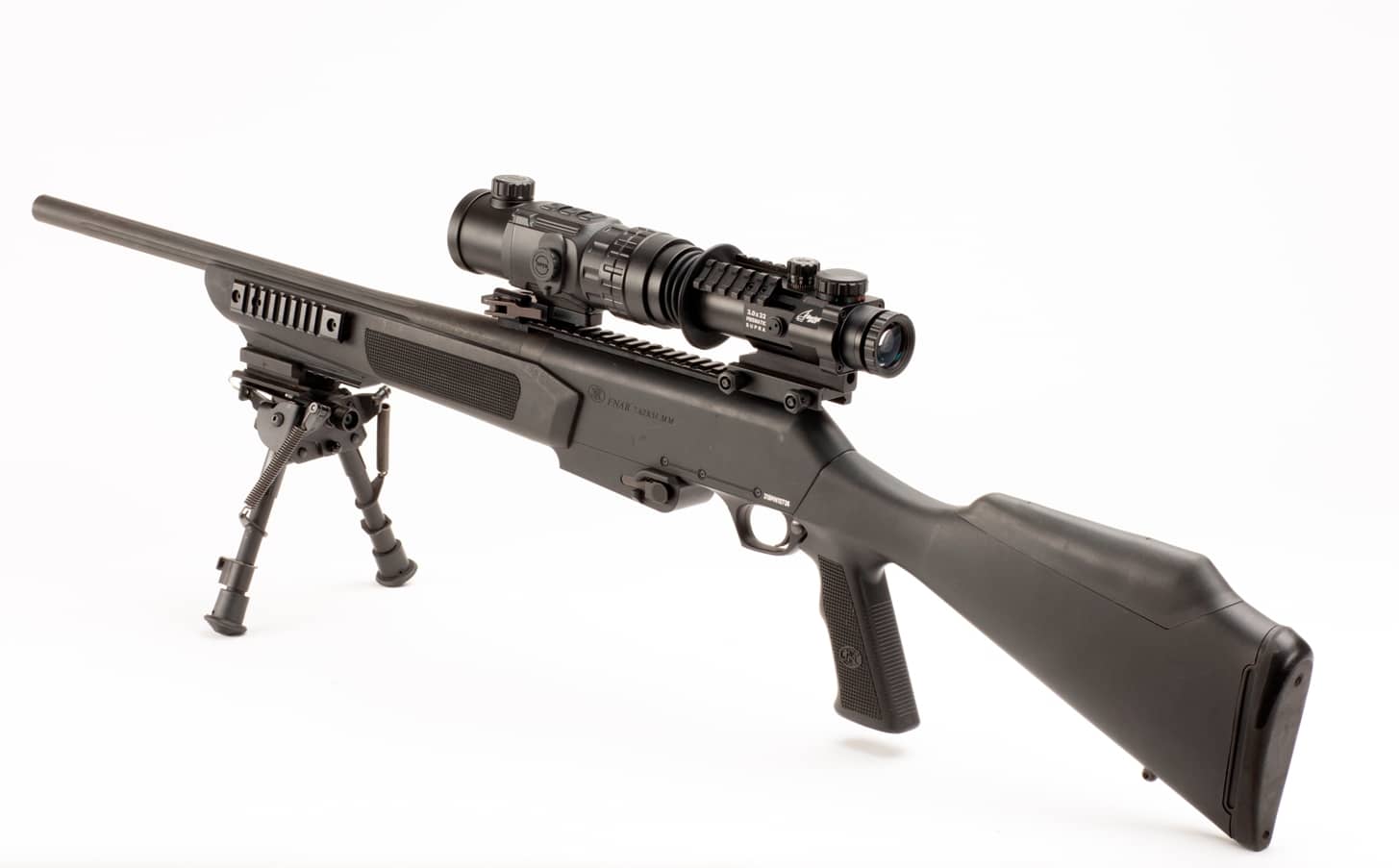 Additional information
| | |
| --- | --- |
| Weight | 2.2 lbs |
| Dimensions | 12 × 12 × 10 in |